Cheyenne Civic Center Seating Chart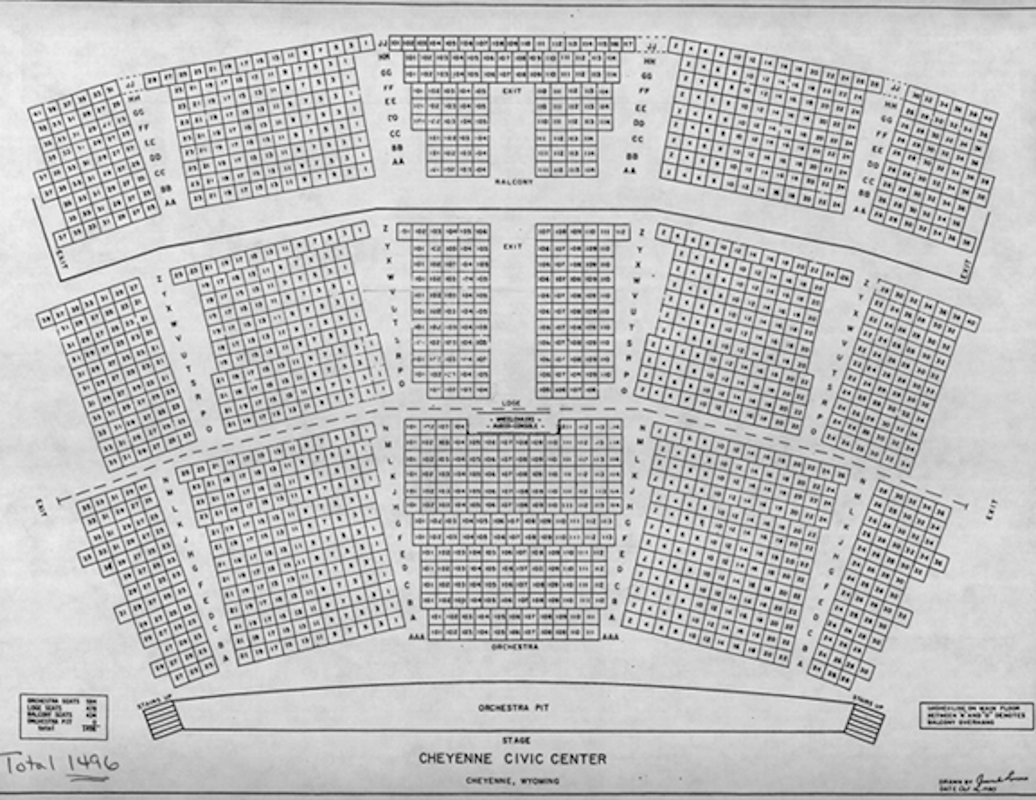 Cheyenne Civic Center has a capacity for 1,496 seats spread across three levels of the theatre. These include 584 orchestra level seats, 478 seats in the Loge, and 434 Balcony seats. Standard seating is theatre-style seating with black colored cushioning and armrests for comfort.
There is limited wheelchair seating available on the main floor behind orchestra seating and in front of the loge seating. Please request ADA-compliant seating when you order your tickets as seating fills up fast and you may be asked to use aisle seating.
Please call Cheyenne Civic Center at 307-637-6363 if you need help with selecting your seating.
NOTE: Different events may require different seating arrangements. When selecting your tickets double check the seating chart for the specific event layout.
You can reserve your ticket today and secure the best seats. Check out the Cheyenne Civic Center schedule to see all upcoming events.
For all ticket policies and authenticity guarantees see the ticket information page.